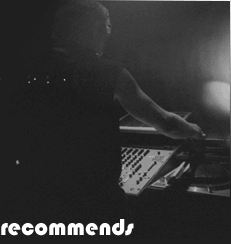 special events

lovevolution:
san francisco - october 3

san francisco lovevolution: a dance music parade and festival, returns on saturday, october 3! more info at sflovevolution.org.

d3 recommends

clubs:

giant - the name that brought respect (and some damn good djs) to the l.a. dance music scene. giant just settled in to its new home at the freshly remodeled avalon in the heart of hollywood. 4 years going strong.

spundae - what can we say, we love spundae! if you want to see a superstar dj, you can't go wrong with spundae. spundae is held weekly on saturday nights at circus disco.

liquified - we wish they would hold more regular events (and hold them on weekends), but we can't complain. they bring some great names to the mayan (one of our favorite venues) including tiesto and anthony pappa.

pure sounds - known for bringing the likes of armin van buuren, tiesto and ferry corsten to our lovely city. we are waiting to see who the bring next.



djs:

armin van buuren - armin just finalized the mix and tracklist for his forthcoming double compilation called 'a state of trance 2004'. look for it on the ultra label on march 22. los angeles got its first taste of what godskitchen had to offer when they brought armin to town on april 3. the pictures from the night are now online.

john '00' fleming - we absolutely love his 'white label euphoria' compilations. be sure to also check out his 'le voyage' e.p. that was released in october. his set at at giant on march 6, 2004 was incredible. check out pictures from the night here. we can't wait to see him again whenever he headlines.

tiesto - the former #1 dj in the world. a prolific prolific producer, tiŽsto is known for more than just his dj skills. his tracks 'flight 643' and 'suburban train" and remix of delerium's 'silence' solidified his place as one of the most sought after artists in dance music.



links:

stay tuned for our links page. we are currently taking suggestions in the forum. post links to your favorite djs, producers, clubs and record shops.



equipment:

maybe we're old school, but we love to see djs spin vinyl in the club. reason and a good old roland 303 for the studio. and of course, a little attitude never hurt. also check out buzzmachines if you don't have the cash to drop on reason. we are looking to a good list together, so tell us what you think.